Register Now!
Or paste this link in your browser's address bar: http://www.mexicaliindustrial.com/
ProMexico: Business Seminar: Mexicali
Register HERE
With more than 40 years of existence, the Mexicali Economic Development Corporation (EDC http://www.mexicaliindustrial.com/ ) is the oldest nonprofit organization in Mexico that attracts, supports and retains industrial businesses, and a point of reference for other cities in our country.
Mexicali represents:
The closest Mexican State capital to Phoenix, Arizona. (Only 4-hour driving).

The only Mexican state capital along the US-Mexico border.

A well planned and thriving business community with more than 1 million inhabitants.

Traditionally linked to the California market, both the State of Baja and the City Government of Mexicali are looking to expand and diversify their business relations with our Arizona neighbors.

A highly diversified industrial ecosystem, including Aerospace, Automotive, Electronics, Food Processing, Medical Devices, Metal-Mechanics, Renewable Energies, IT and Software Development as well as Medical Tourism sectors.

Success stories such as Allied Tool and Die, Centurion Medical, Footprint, Honeywell Aerospace, Martech Medical and Zero Mass Water are just few examples of the industrial interactions that both Arizona and Mexicali have had in recent years and represent the huge potential for industrial growth among both neighbors.
Below you will find the information for the event, and if you have any questions or comments please let us know, You may also click this same link to RSVP at phoenix@promexico.gob.mx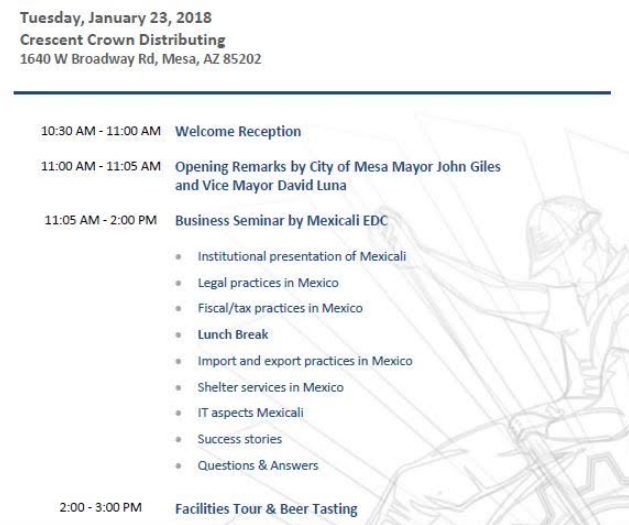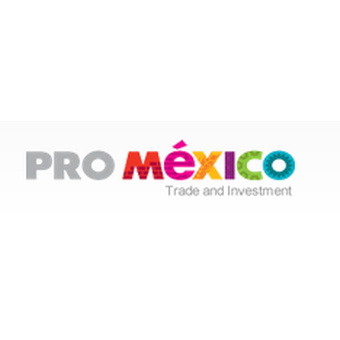 1640 W Broadway Rd, Mesa, AZ 85202, USA